Auto Electrical: Alternators, Batteries, Starter motors, Wiring, lights, Trailer brake Controls, Computer programming & upgrading
Air Conditioning: R134a & HFO-1234yf Regas, Condensers, Compressors, Pipes, Hoses
Engine Cooling: Radiators, Heaters, Water pumps, Fans
Vehicle Servicing, General Maintenance, Fleet Maintenance
SRS, ABS, Engine & Transmission Lights Diagnosed & Cleared
SRS Airbags & Restraints Supplied & Fitted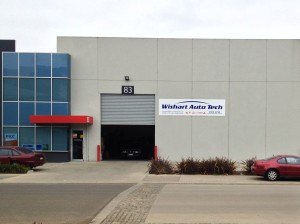 Wishart Auto Tech is committed to giving the best possible service by supplying our customers with options to suit their needs and budget. For those wanting the genuine option without the dealership price tag we stock original equipment from brands such as Denso, Behr Hella, Delphi, Valeo etc. For the budget conscious we stock aftermarket brands such as Koyo, Nissens, Adrad and Jayrad, plus the cost effective approach of repairs thanks to our specialisation in aluminium and plastic welding.
All of the above components can be supplied, repaired and fitted in-house. Our team of expert mechanics are specialists in the repair and replacement of these parts and are one of the few teams in Australia outside of dealerships certified for the fitting of SRS airbags.
Wishart Auto Tech meets all government regulations, is an authorised R134a refrigerant trader, and a member of the VACC  (Victorian Automobile Chamber of Commerce).
We are centrally located in Kensington, and offer customer drop-off to nearby tram, train, the inner city or a loan car for convenience.