Radiators, Condensers, Air Conditioning hoses and pipes, Receiver driers, TX valves, Compressors, Evaporators, Oil Coolers, Intercoolers, Heater Cores, Thermo Fans, Fan Clutches, Starter Motors, Alternators & general vehicle servicing components.
All of the above components can be supplied and fitted in house. Our team of expert technicians are specialists in the diagnosis, repair and replacement.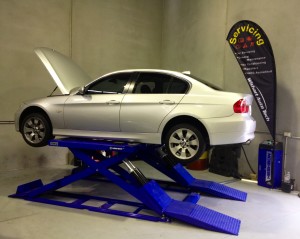 Workshop
Wishart Auto Tech has extensive workshop in which the following services are performed in-house:
Car Air Conditioning Repairs R134a & HFO-1234yf re-gas
Radiator, Heating & engine cooling system repairs
Auto Electrical Repairs & New parts Fitted
General Car Servicing & Maintenance
Aluminium and plastic welding
SRS, ABS, Engine and Transmission lights diagnosed and cleared
SRS supply and installation
Regular pick up and delivery service (Trade Customers)
Mobile Services:
(Trade Customers)
Wishart Auto Tech has four fully equipped vans monitored by satellite tracking,
which covers an area of 30+ km from the Melbourne CBD.
All four vehicles are equipped to carry out the following regular services.
Air conditioning R134a HFO-1234yf re-gas & de-gas
Auto Electrical repairs
Radiator pressure testing
SRS, ABS, Engine lights diagnosed and cleared
Regular pick up and delivery service
Accident Repair Services:
Wishart Auto Tech noticed a significant increase in Safety Restraint Systems (SRS) issues within the industry. As such we recognised a need within the automotive repair industry for independent, qualified fitters and repairers of SRS components.
Traditionally, these systems required servicing by the dealerships, which is costly, uncompetitive and cumbersome to organise. This has given dealerships a monopoly on this service with very little legitimate competition. In addition, as this is not the primary business of the dealership, they often lack responsive and efficient service when it comes to these particular types of repairs.
Wishart Auto Tech sought to fill this niche gap in the market and underwent training with the Kangan Batman TAFE. In addition to training, we invested heavily in various diagnostic equipment to perform scanning on at least 90% of all makes and models.
For the supply of SRS parts, Wishart Auto Tech is negotiating a new concept with a leading original equipment manufacturer of automotive safety systems which includes airbags, pre-tensioners and other safety components.
We are now able to offer genuine SRS supply, diagnostic, fitting and replacement services. Our mechanics are experts in fitting SRS systems and are up to date with the latest diagnostic techniques.
We now offer SRS fitting and diagnosis that parallels the car manufacturers in quality and experience, but with a responsive and competitive approach that will reduce the exorbitant costs of SRS replacement.